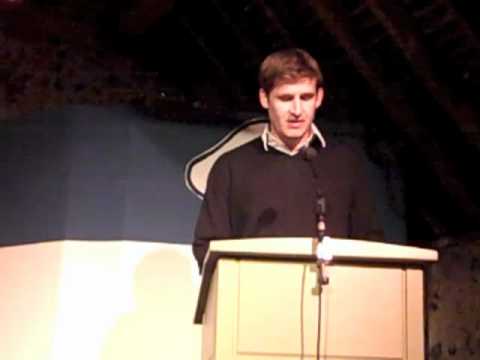 Filmed by Booktrust at the Small Wonder Festival, Charleston.
Read my guest editor posts for the Canadian National Post's book blog, The Afterword about writing, reading, and the inspiration behind a few of the stories in Instruction Manual For Swallowing:
How Paul McCartney taught me to stop worrying and love zombies: on killing zombies with pencils, and the starting point of my story Meaty's boys.
My sushi plate epiphany: how my childhood phobia of public speaking was the starting point for a story about a man saved from infidelity by a bout of vomiting.
The best day of your life? On childbirth, Serpico, and my story about a couple pregnant with 37 foetuses.
Writing in books: On signing Kindles, writing in books, and worrying about all the books lost to my memory.
I wrote these two articles about writing and getting published for Booktrust: Five mistakes I made while trying to get published and  Seven motivational tools every writer needs.
Read my Sunday Times EFG short story award shortlisted 'Fewer Things'. (Only available to Times subscribers I'm afraid.)
Several of my stories are available to download as audiobooks at Spoken Ink.
Comma Press – Hooray for Ra Page and all at Comma Press – they are real champions of the short story.